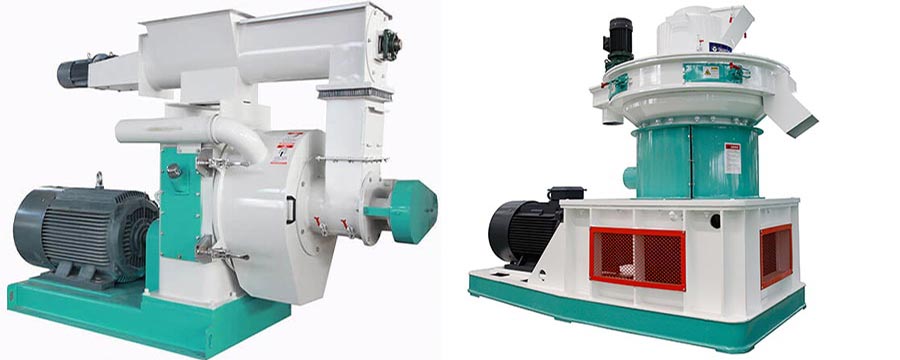 Details
PRODUCT DESCRIPTION
Ring die pelletizer is for making biomass pellet fuels from residual materials like corn straw, peanut shell, palm shell, sawdust, wood branches, etc., or for making animal feed from grains. Ring die pelletizers are widely used in home heating, especially in Western countries and animal feed making. There are normally two kinds of ring diepelletizers — vertical ring die pelletizer and horizontal ring die pelletizer.
The differences between these two kinds of pelletizers: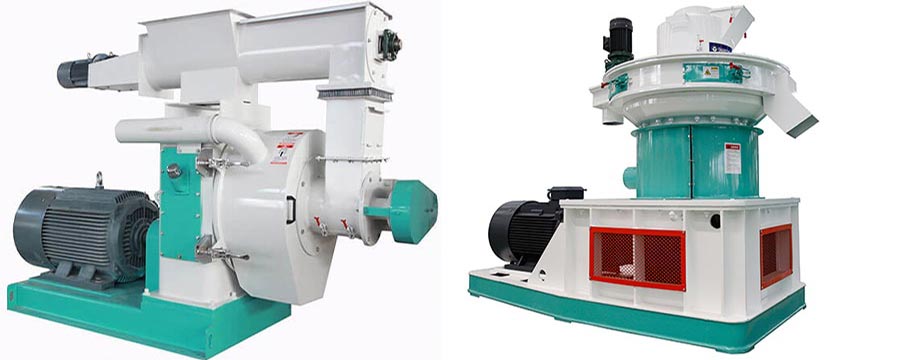 vertical ring die pelletizer vs horizontal ring die pelletizer
Horizontal ring die pelletizer: motor forced lateral feeding; large production; mainly used for managing materials of strong viscosity like animal feed; suitable for small and medium enterprises; stop lubricating.
Vertical ring die pelletizer: natural vertical feeding; small production; mainly used for managing materials with light weight such as straw, melon and fruit hull; suitable for small enterprise; automatic non- stop lubricant pump system.
Ring die pelletizer components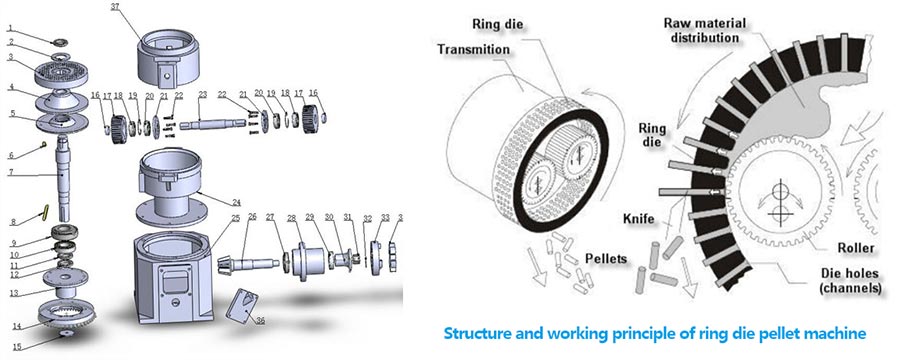 biomass pelletizer components
A biomass pelletizer normally contains two parts — a bucket elevator and a pelletizer. The bucket elevator transports sieved materials to the pellet mill for pelletizing. Pellet mills are typically fed from above with material deposited into an input chute or hopper. A bucket elevator can be used to raise materials from the sieve and discharge it into the input chute of the pellet mill. The belt conveyor also can be used to the sieve or pellet mill, and the belt conveyor can be fitted with a magnet to identify and remove any metallic residue before sieving and feeding.
FINISHED PRODUCTS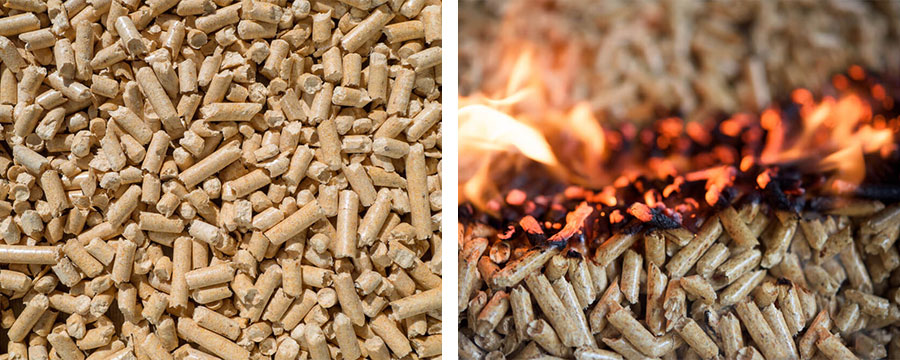 biomass fuel

animal feed
ADVANTAGES & FEATURES
1. Technical advantage: professional equipment with patent, stable production.
2. Continuous operation for a long time: 24 hours operation is no problem.
3. Long service life: molds are made of high-resistance materials.
If you are a biomass pellet producer, welcome to contact us. E.P Machinery has a strong technical team. We can customize the best products according to your budget, production requirements and raw materials.
Update Required
To play the media you will need to either update your browser to a recent version or update your
Flash plugin
.